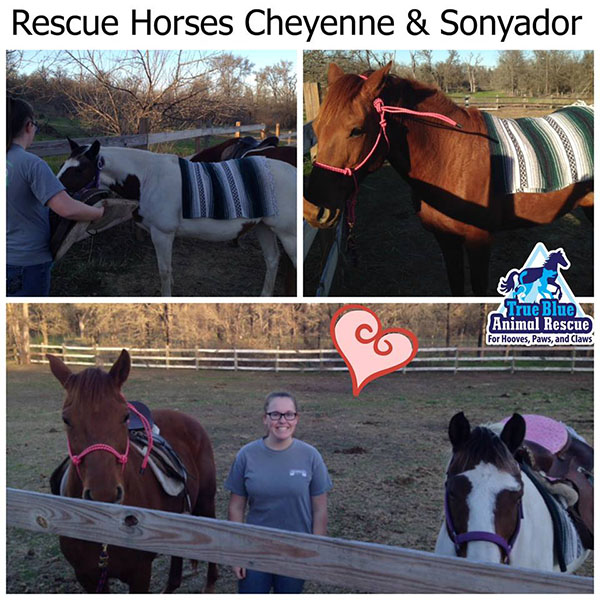 Have you ever thought about fostering a horse? This family had very little experience with horses and were wondering the same thing. They finally decided to give it a try. It wasn't easy and in the beginning they wondered if it was too much but the didn't give up. They gained knowledge from horse experts and took their time with these two horses. Their time and effort finally paid off.
Take a look
at Sonyador and Cheyenne sporting saddle blankets and saddles! These two horses came to True Blue Animal Rescue neglected and abused. After gaining weight they both had some training with Juan Vendrell but they weren't saved until their foster home spent the time to build this trusting relationship with them. Save a life, foster or adopt a rescue horse! For more information go to www.t-bar.org and email help@t-bar.org or call 936-878-2349
Author Profile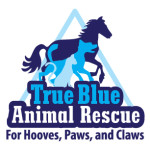 TBAR operates solely on donations and grants. Your generous donation goes directly to the vet care, rehabilitation, and feeding of our rescued animals. Thank you for helping us to save more lives!