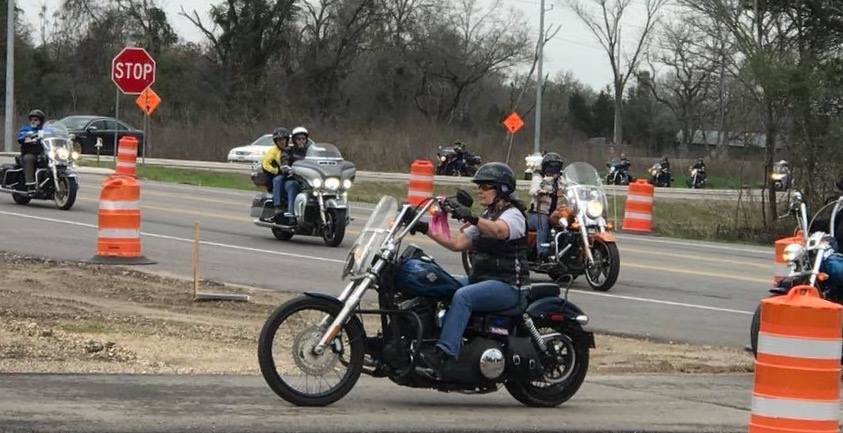 A special thank you to all the riders who rode on True Blue Animal Rescue's Steel Horses for Real Horses fun run to kick off the chili cookoff Jan 21, 2017. We had 22 riders and that meant so much to us. 13 years ago we founded True Blue Animal Rescue and we held our first fundraiser called Steel Horses for Real Horses at Yankees Tavern and Grill. After 3 years we stopped having that fundraiser bu
t were blessed when Heather Beran invited us to be part of the chili cookoff to benefit TBAR. 
The chili cookoff was a huge success in so many ways! Thank you to all the wonderful volunteers who worked tirelessly before and during the event. Thank you to Heather Baran for coordinating the event and for making it such a huge success. Thank you to Yankee and Tammy Pulkkinen for allowing us to hold the event at Yankees Tavern & Grill. They have supported us from the beginning and we are overjoyed to have moved the event back to where it belongs. Thank you to everyone who
came out to see us. We had a huge show of support and that warms our hearts and keeps us strong and fighting for the animals. Not only did we raise over $6000 to help the animals but 4 of our pets were adopted too! Thank you to Brian Lippman and the Brazos Valley All Stars for playing during the event. Having Brian out with his band made it even more memorable because along with Lisa Allen (aka Kitty Spankworthy) they were the same band that played at our Steel Horses for Real Horses benefit and although the singers have changed they have supported us over the last 13 years by entertaining during our annual event. (Thank you Leanne and Patti) Finally, I'd like to thank our auctioneer this year too! Thanks to Israel Curtis we had the first live auction during the event. Thanks for coming out and showing us how to organize and put together a great live auction. We hope you'll join us again next year! Here's a few pictures to enjoy. It takes a village and together we can change the world!
True Blue Animal Rescue would like to thank the following vendors and businesses for donating items to auction off at the chili cook off on Jan. 21, 2017. These businesses care about the community and donate to help improve the lives of animals. Please support these businesses.
Bluebird off the Square 202 W Alamo St Brenham
Must Be Heaven, 107 W Alamo St Brenham
Park Street Bakery 112 S. Park St., Brenham
Chili's, 2700 Wood Ridge Blvd, Brenham
Blue Bell Creamery 1101 S Blue Bell Rd. Brenham
Brenham Produce Co 1103 S. Market St. Brenham
Tractor Supply Co 2718 S Market Brenham
Lowe's 2750 Hwy 36 Brenham
Spec's Liquor 2410 Smith St Houston
Amy's Pet Sitting of Brenham P.O. Box 1225 Brenham
Chappell Hill Bakery & Deli, 8900 Hwy 290 E. Chappell Hill
Puppy Dawgs & Cat Tails, 321 S. Baylor St. Brenham
Brenham Vet Hospital, 2455 US 290 Brenham
Home Depot, 2891 Wood Ridge Blvd Brenham
Dan's Meat Market 1003 S Austin St #C Brenham
Radio Shack, 2612 Hwy 36 South Brenham
Lowe's, 4451 Hwy 6 S College Station
Custom Pest Control, P.O. Box 331 Industry
Westwood Cinema in Brenham,
Home Depot in College Station
Olive Garden in College Station
Red Lobster College Station
Paolo's , in College Station
Abuelo's in College Station
Chuy's in College Station
Steinhausers
Los Cabos 2800 Hwy 36 Brenham
Dumas Walker 1505 W Main St Brenham
Philips Vet Hospital in Brenham
The Ranch Harley Davidson in College Station
Target 32858 FM 2978 Rd, Magnolia
Windrose Golf Club College Station
Pet Supplies Plus in College Station
Cinemark Movies in College Station
Kristen Distributing in College Station
The Village in College Station
Marilynn Wrigley in Brenham
Fresh is Best, Companion Natural Pet Food
Doug and Patti Tucker in Bryan
Floozie Koozies / Alecia Arnold, 10424 Dilly Shaw Tap Rd. Bryan
Mary Francis
West End Elixir, 100 Church Ave, College Station
Dr. Kaiser, Family Dentist 2911 Texas Ave. South #101, College Station
Scentsy By Simone, College Station
Dean & Nancy Heard / Guest House on Washington on the Brazos
Smitty's Cafe & Bakery, 1600 N Park St, Brenham
III Stephens, Inc, Michelle Winkelmann, 2450 Hwy 290 East, Brenham
Gail Baker, Brenham TX
Author Profile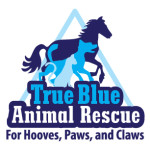 TBAR operates solely on donations and grants. Your generous donation goes directly to the vet care, rehabilitation, and feeding of our rescued animals. Thank you for helping us to save more lives!
Latest entries