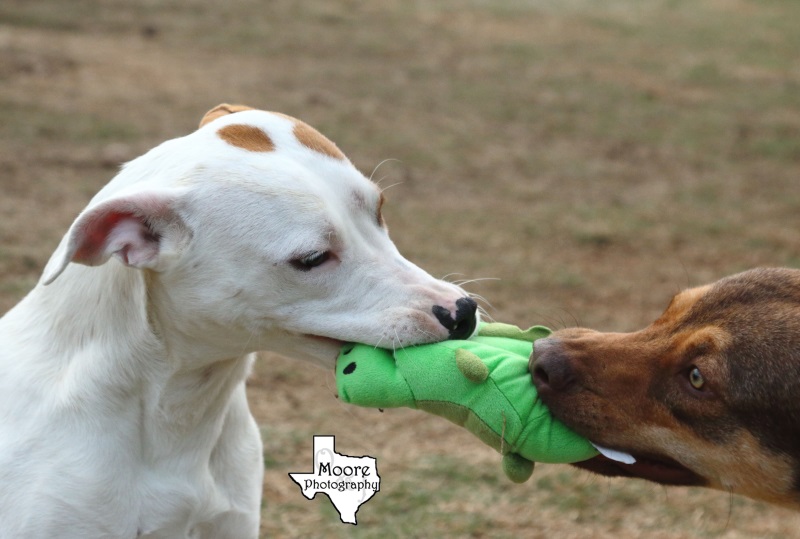 Imagine being an animal waiting for a foster or forever home. Just for a moment, think about seeing so many nice smelling people come and go and yet, it's not your turn. Finally one day you think salvation is in your paws. Someone points to not only you, but your friend that you are fond of. Both of you are going to be together in a real home. A safe place were the elements cannot touch you, a quiet place where other dogs or cats crying will not unsettle you. A place where you have your own bowl, bed, spot to nap and yard.
Oliver and Opal in early February believed that they had that kind of salvation, as they waited in Amarillo, Texas, for a special person to find them. But what happened to these two dogs was unbelievable and part of a sad person's attempt for attention. The dogs were sent to a woman that swore she wanted to foster to adopt. So with hopes high on the rescuer's part and the dogs, off they went to what was believed to be a fresh start and a happy ever after.
After the woman, that claimed she wanted Oliver and Opal, posted pictures of herself on Facebook of welcoming the dogs into her life, she ran out of use for them. After just one day she placed a call to her local dog pound and claimed that both the dogs, that thought they hit the jackpot, were strays! To add insult to injury, she did this knowing full well the rescuers that she got the two dogs from would have gladly taken them back.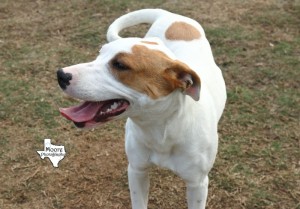 Opal and Oliver could not explain to the animal control officer that responded to the call that it was all a horrible turn of events. They had been saved already once, but now they were heading to a pound as forgotten souls while the woman, that said she wanted them, went looking for more animals to adopt. But thankfully Oliver and Opal, in their own way, could speak. They could tell the animal control people that they were not strays, that they were in fact registered. Opal and Oliver were scanned for a microchip and with that new device their life story was played out.
The dogs were registered to Rhonda Tatum who supports the Amarillo Shelter where these two dogs had been living. Since Oliver and Opal were now in Bryan, Texas, Rhonda and her group now faced the task of getting the dogs back and to safety. Thankfully, Rhonda is very resourceful and found out that the woman who had these dogs had also contacted True Blue Animal Rescue (TBAR). Rhonda contacted Melanie DeAeth and explained the whole story. At that point everyone agreed that these dogs needed to be rescued again! With a lot of team work and networking it was decided the dogs would be placed in TBARs care.
Planning for getting the dogs was a group effort. Transport for the dogs from Bryan to Brenham, Texas, was provided by TBAR volunteer Ellen Spahni. Opal and Oliver came into TBAR care at a time when our foster homes were full. But rather than turn the dogs away, TBAR raised funds to have the dogs housed at K's Mutt Hut in Brenham. Run by fellow animal lover and rescuer, Kathryn Eyster-Kwiatkowski, K's Mutt Hut works with rescue groups all year round with a special discount rate for dogs that need a place to go in a hurry. Once Ellen dropped the dogs off, Jason and myself were able to meet the duo and take their pictures. Oliver and Opal were a little shy at first, but once toys were thrown around and we ran around the big play yard at K's Mutt Hut, they soon got into the swing of things. Oliver is a sweet Shepard mix that loves to run off with toys, while Opal likes to catch a toy and just chew on it. Opal has a beautiful personality and is very calm, yet happy to play. The dogs got extra play time with the photographers because they were too awesome to leave too early.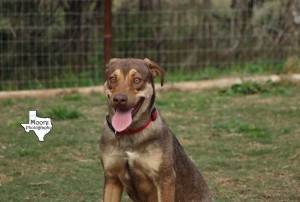 While Opal and Oliver are now safe, their story could have turned out very differently. With a simple microchip, a dog has a voice that no one can take away. While all rescue groups do their absolute best with screening people that try to find a way to beat the system, every group has been burned; every rescuer has had a person do something that has made them jaded. With the microchip system, dogs and cats are given more security and rescue workers have more peace of mind. It's why True Blue Animal Rescue will now be microchipping their animals upon intake starting March the first of 2015. It gives them footprints, much like a baby, and it will always lead them home, even when people stack the odds against them.
Oliver and Opal are miracle dogs. Dogs that were saved not once, but twice. Special dogs that were meant to be saved to find their perfect family. If you would like to learn more about Opal and Oliver you can visit them at K's Mutt Hut. Please call to make an appointment at 979-661-0840