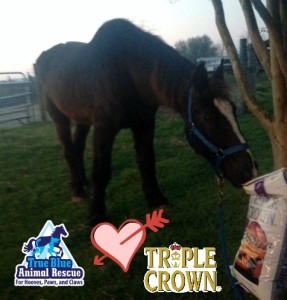 Happy Valentine's Day!
Roman is doing well and has been gaining weight and energy. He's coming out of his shell and his personality is blossoming. Triple Crown Nutrition has agreed to sponsor his rehabilitation by providing their high quality senior feed for him. This feed has 10% fat with no carbohydrates. It also has all the minerals and vitamins he needs to recover quickly. He won't need to eat as much grain to get the same results. I'm excited to see his progress! To make sure Roman starts on Triple Crown right away one of their top representatives Jerral Seale personally delivered the first 20 bags of feed. Roman couldn't have asked for a better Valentine's gift than that!!
Author Profile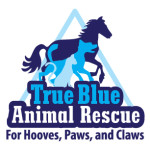 TBAR operates solely on donations and grants. Your generous donation goes directly to the vet care, rehabilitation, and feeding of our rescued animals. Thank you for helping us to save more lives!
Latest entries