Thank you to everyone who donated to True Blue Animal Rescue for the many animals that needed us this year. If you donated on a Facebook fundraiser instead of donating directly to True Blue Animal Rescue, we get a check 6 to 8 weeks later, but we don't get a list of donor names. Thank you for caring enough to donate. Without you, we couldn't save as many animals as we do each year.
We try very hard to list and acknowledge all honorariums, memorials and event sponsors but if we have inadvertently left one out or posted incorrect information, please bring it to our attention and we will rectify the error.
---
Lifetime Members
We're forever grateful to our lifetime members!
Andrea Schweikhard
Betty Dooley
Carol Schertz
Cheryl Craven
D. Ann & Gary Komar
Diana and Bobby Bender
Diane Deitz
E.A. Hewett
Elizabeth and C.L. Gildroy
Ellen Spahni
Evelyn Bench
Faye Harris
George and Adele DeTitta
Jobody Fitness LLC (Brenham, Texas)
Jody and A.W. Goodson, Jr
Joy and Jerry Hamaker
Kathy Parker
Lauren Lynch
Leigh Scott
Lewis Nelson White Jr.
Linda and James Taylor
Lisa Allen
Mark and Carol Jensen
Mary Clendennen
Mr. and Mrs. Edwin Schmid
Mrs. C.A. Whiteford, Jr.
Nancy and William Gardiner
Ralph Pinnell (Favoring Winds Ranch)
Rama Santschi
Robert and Diana Bender
Roger and Leigh Scott
Sallie Blackie (Betswest Foundation)
Sandra White and Kenneth Welsh
Sara Spencer
Susan Brown
Susan Whiteford
Suzy Simar
---
Lifetime members: In memoriam
We'll never forget the contribution of these late members.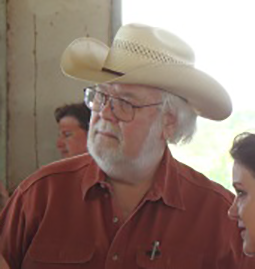 Herman Detering passed away in 2015. He was dedicated to promoting animal welfare and helping rescue horses. He made an impact on our TBAR members while helping bring around many of our rescued horses.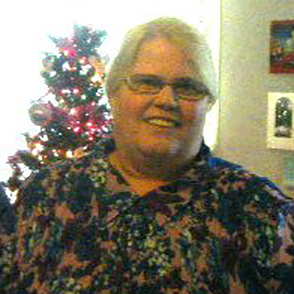 Loretta Pinnell passed away in 2015. She was with TBAR since it began in 2004. She was a sweet and kind and always there to lend a helping hand. She rescued dogs, cats, horses and any other critter that crossed her path.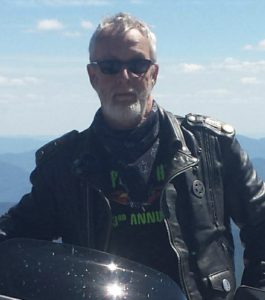 Mike "Yankee" Pulkkinen, passed away in 2018. He was a foster home and longtime friend of TBAR. He was a host to our chili cookoffs and events on many occasions, and always offered his support to the organization.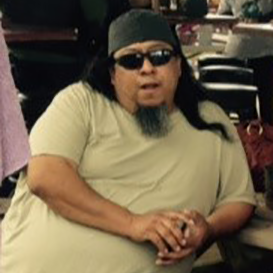 Anthony Maldonado passed away in 2019. With his wife, Whitney, Anthony was one one of the first volunteers to help TBAR when we started in 2004. He had a great connection with animals and was always willing to help out with rescues and events.
---
2019 Sponsors, special thanks, honorifics and memorials
Memorials
In memory of Molly Knodt from Annchen Knodt: "Molly was a TBAR dog that graced us with her sweet personality"
In memory of Leroy, Bravo Blue, a TBAR adopted dog from Andrea Schweikhard
In memory of Janie Lovell from Rat-a-tat-tots
In memory of Mary Jane "Janie" Lovelle from Suzan Roberts
In memory of Mona M. Counts, RN, FNP, PhD, FAAN, she had a big impact in her profession From Elizabeth Hewett
In memory of Charles Lubowski from Julia Jordan
In loving memory of our precious kitty Taffy from Diana and Robert Bender
Honorifics
In honor of Kathy Parker from Lauren Lee Sarlya
In honor of Mickey Beddingfield from Lauren Lee Sarlya
Monthly donors
Sharon Schneider
Nancy Daleo
Deborah Siegele
Rebecca Durda
Ghost Island Primitives
Sharon Schneider
Ann Brady
Birthday fundraisers
The following people held Facebook fundraisers for their birthday to benefit True Blue Animal Rescue
Fawnya Doiron
Amy Hart
Eva Livy
Amy Hemsell
Rhonda Blaschke
Dylan Peschel
Jennica Slater
Ruth DeAeth
Gina Leatherman
Simone Belota
Melanie DeAeth
Lexi Hubenak
Donna Hyland
These are the birthday fundraisers that we saw and shared on our Facebook page. If you share your birthday to help the animals and benefit True Blue Animal Rescue, please message the page so we can share too!
Additional donations made in honor of birthdays:
Happy Birthday to Brenda Weiser from Deborah, Barbara & Tim Kirk Boyd, and for all of the other donations for your Birthday. Thank you, Brenda!
In honor of Rozanne Goddard on her 70th birthday, with love from Suzanne & Richard Mitchell
Event supporters
Hosting Santa Photo Events: Special thanks to Dan Lindquist and Monica Wilson Lindquist of Dog Gone Fun Agility for hosting the Santa pictures 2019. Special Thanks to James Taylor for his role as Santa.
Parade: Special Thanks all the TBAR volunteers who helped decorate the Parade float.
Donations to Help
Donations for the dog named Snow from:
Cheryl Sullivan
Gene McKinney
Rebecca Cammack
Shawn Wolfe
Lauren Lee Sarlya
Elizabeth Kelly
Elissa Watts
Marian Hewett
Stephanie Stout
Jeanette Afflerbach
Jonna Skehan
Peter Warren
Donation in honor of Trooper from Deborah Adams
Donation for rescue kitten from Katherine Champion
Donations for the two dogs from Harris County, Mabel and Bella
Denise Siwinski
Julie Pohar
Caitlin Greene
Karen Best-Gonsalves
Kim Morgan
Lesley Fetterman
Shelly Cree
Shirley Wang
Donations for Dutch
Ramsay Elder
Robin Skaskiw
Creative Images
Donations for Bonita's puppies
Shay Morrow
Dean & Nancy Heard
Mary Haneburg
Martha Kendell
Donations for Fabio
Elizabeth Thielens
Diane Deitz
Donations for Dash, the dachshund
Kathleen Rooker
Donna Drews
Texas Cotton Gin Museum
Donations for Buddy and Blossom
Emily Foster
Jonathan Kurtzweil
Creative Images
Sandra Nelson
Martha Kendell
Susan Dodge
Diane Holt
---
Previous year's Memorials and Honorifics