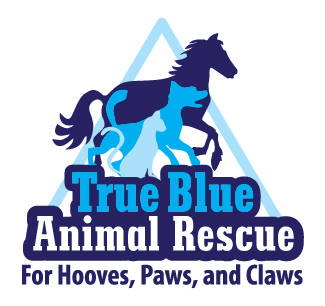 WANT TO CONTACT US?

Send an email to: [email protected]

Call 936/878-2349
979/277-4746 (emergency only)

True Blue Animal Rescue
PO Box 1107
Brenham, Texas 77834
LOCATION INFORMATION:
Please Note:  Animal meetings are by appointment only.
True Blue Animal Rescue does not have a public facility.  We operate entirely out of foster homes and each and every address is a private home.  If you would like to meet an animal, please call or e-mail us about which animal you would like to see, and we will coordinate a visit with the foster home based on our volunteer's availability.
True Blue Animal Rescue (T-Bar) was created in January 2004 in an effort to educate people about caring for animals and to provide alternative care for animals when their owners are no longer able to support them.
True Blue Animal Rescue is a non profit organization dedicated to helping all animals in need.
True Blue Animal Rescue is a 501c3 non profit organization that takes in abused, neglected or abandoned animals, rehabilitates them and finds them great new homes. We educate the public on overpopulation and provide support by spaying animals for people who could not otherwise afford to do so.
We offer an educational program in Washington, TX that teaches children about proper animal care, develops compassion and empathy and builds self esteem in children so they will become informed pet owners and future advocates for animals. We call this program ABLE (Animals Bridge Love and Education).
Question: Do you guys really operate on a no kill policy? I have heard different. What if an animal is very sick and cannot be treated- surely you don't let it suffer and live in pain. And how do you insure that if adopted out it will receive the medical attention it needs? Just curious about the no kill policy.
Answer: Yes, we operate a no kill animal rescue. That means that any animals that come into our program are not euthanized. However, we believe in a quality life for all animals so if they are too sick to be treated or aggressive to the point of being dangerous to people, we will have them humanely euthanized. We rehabilitate animals and find them good homes. We don't adopt them out until they are healthy and ready to be adopted.
We did recently take in a dog that had a broken leg. He had to have a cast on for six weeks and then he was on light activity for two. That has passed and he is now available for adoption. We took in a dog that was shot in the head and when we took him to the vet we told him if there is brain damage we'd like him euthanized but the vet saw that the bullet only damaged his sinus cavity so we rehabilitated him and he turned out to be a wonderful and very sweet dog. He was recently adopted into a wonderful home and they love him very much. These stories and many others are on our web site. If you check out T-Bar Heaven you'll see the sad stories about the ones that don't make it.
Our adoption homes fill out an application and give us references which we check and one of them is a vet reference. If the pets they own or have owned are current with their health care, then we know they will do the same with our animals. We always check the applications out first and have turned people down if things don't check out or they aren't a good match for the animal they are applying to adopt.
Our animals are spayed or neutered and vaccinated before they are adopted except for the very young puppies or kittens. If they are very young we give the adopter a certificate for a free spay or neuter and rabies shot when the dog or cat is old enough. We also have a policy of always taking an animal back if the owner can no longer care for it. That has happened several times in the past five years, but we have always been able to find another great home for the dog or cat that was returned.
The most difficult part of no kill is that we can't take an endless number of animals and our spaces fill up quickly and as animals get adopted there is always another to take it's place. When we are full, we offer support to the person who found a stray or has to rehome their pet. We have a referral animal page to list these pets and we call them RAIN animals (Rescue Animals In Need) They are under our umbrella so we help with spay/neuter but we do not take them into a foster home. If the person cannot keep the animal and we are full, they have to take them to the shelter and the shelter will try and find them a home. Hopefully, what we are doing helps keep the shelter numbers down so they don't have to euthanize as many.
We realize that there are still LOTS of animals being euthanized and that the only solution is to get as many animals spayed and neutered as possible. That goes for the animals in our care and those in the care of people who cannot afford to pay for spay and neuter. In those cases, we offer to pay to have these animals spayed or neutered. With the Connie Clinic low-cost spay/neuter Brenham clinic and the new CCC Animal Clinic in Bryan, we know we will be able to help get more and more animals fixed and we truly intend to see no kill as the wave of the future in Texas and around the country.
Melanie DeAeth, President
True Blue Animal Rescue
Go to this address and search for True Blue Animal Rescue:
IRS Search for Charities
 Are you interested in contributing to a good cause, putting your skills work, or earning experience and connections for referrals? TBAR staff, officers, and volunteers are made up of business professionals, students, retirees, stay-at-home parents, and more! There is a place for everyone! Email
[email protected]
if you'd like to join our team!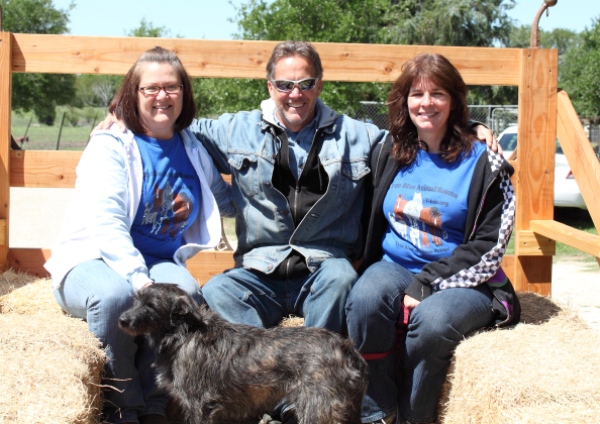 TBAR Board of Directors:
Melanie DeAeth
Dale DeAeth
Teresa Gaskamp
Linda Taylor
Jessica Ripley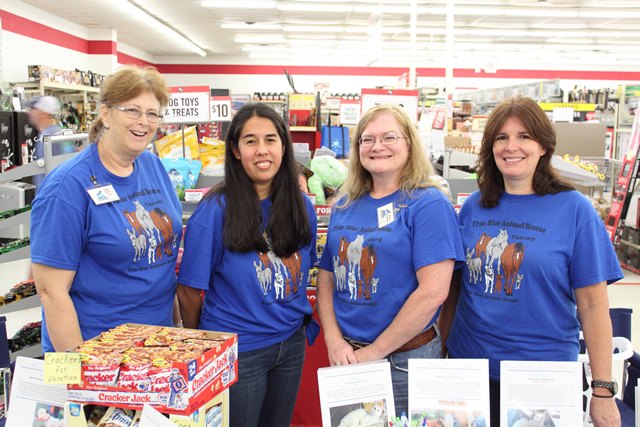 TBAR Officers:
Melanie DeAeth, President and Treasurer
Dale DeAeth, Vice President
Vacant, Secretary
Linda Taylor, Advertising Coordinator
James Taylor, Adoption Coordinator
Ralph Pinnell, Foster Home Coordinator
Teresa Gaskamp, Outreach Coordinator
Whitney Maldonado, Foster Home Coordinator
Amy Hemsell, Tiger Memorial Cat Spay & Neuter Fund Coordinator
Jessica Ripley, Web Marketing Coordinator
Elizabeth Hewett, Inspections Coordinator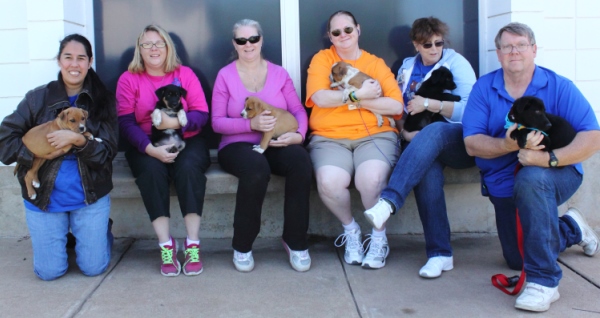 Volunteer Staff:
Jana Alsobrook
Rhonda Blaschke
Alissa Cannon
Gisele Flanigan
Angie Hewett-Abt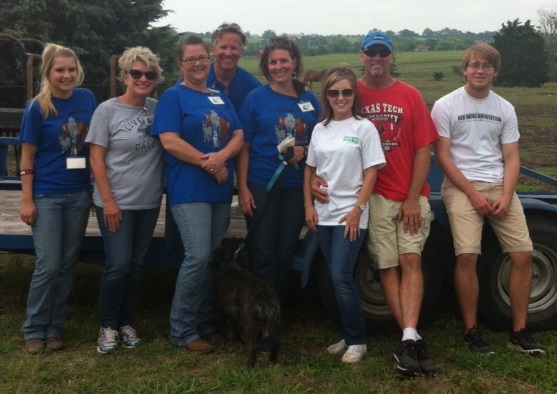 Below are articles about TBAR that have been published in other news and media sources:
Healed Dog Shot in Eye Adopted by Loving New Family (KBTX) May 15, 2014 – PDF
2014 Jefferson Awards Full Broadcast (KBTX) May 13, 2014
Animal Rescue Founder Earns 2014 Jefferson Award (KBTX) May 13, 2014 – PDF