Pet of the Week: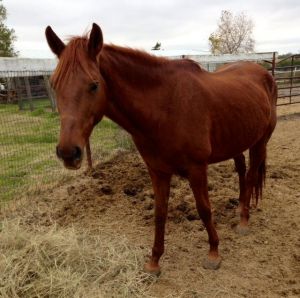 Sonador is an 8 year old mare who was starved and left tied to a tree. She has now gained weight and is ready for adoption. She's easy to halter, lead, brush and pet. She accepts a saddle and rider an... More >
TBAR Videos
Today's News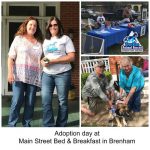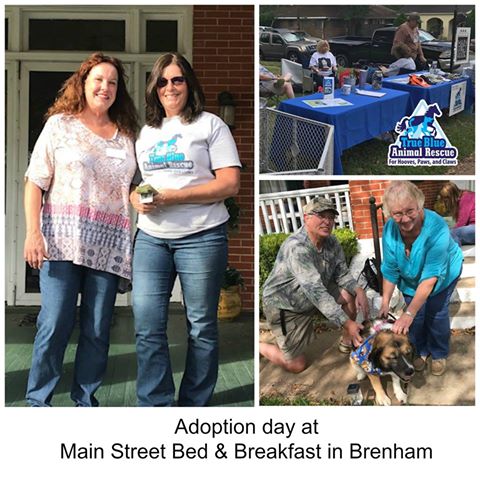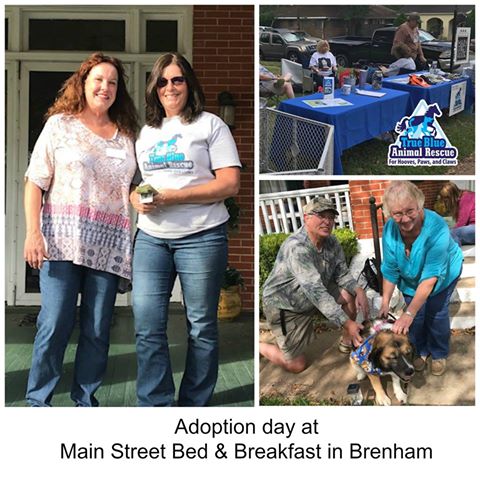 True Blue Animal Rescue joined forces with Brenham Animal Services at Main Street House Bed & Breakfast. A great big thank you to Jill Evans for hosting this event and holding a raffle to raise money for True Blue Animal Rescue. Pictured is Melanie DeAeth and Jill Evans, True Blue Animal Rescue's tables and a happy ending for one of Brenham Animal Service's Dogs. In the end four dogs and a cat went to furever homes during this event making it a huge success for all!
True Blue Animal Rescue has lots of puppies looking for homes. Check out www.t-bar.org if you're thinking about adopting. — with Jill Ford Evans.