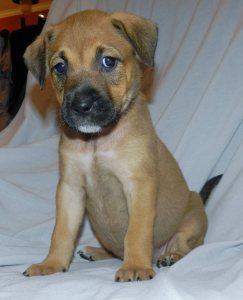 This week our Pet of the Week is another of our "Guardians of the Galaxy" puppies, who were a surprise litter that came from a rescued senior stray named Sage back in July! Nova Prime is a happy little lab mix who loves playing in a kiddie pool outside, and then coming in and sleeping on a big comfy pillow! She is ready and waiting for her forever family to find her, so help us to help her by passing around this post!
Nova is one of five puppies currently in TBAR. All of them are at that perfect playful age that love to learn new tricks, enjoy toys, and cuddle.
If you are interested in adopting, download our adoption application here: http://bit.ly/TBARadoption
Email it to help@t-bar.org and we will get back to you right away!