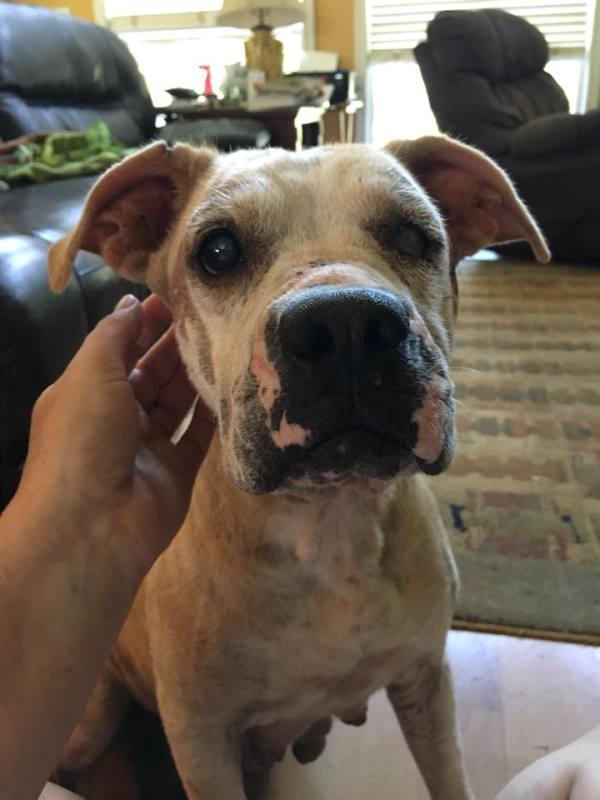 July 29: Francesca would like to thank all the rescuers who helped her get off the street in Houston. She is the sweetest dog too. She must have lived in a house at one time because she loves being inside and has not had an accident inside either. She'll be available for adoption as soon as her puppies are weaned and we get her spayed. www.t-bar.org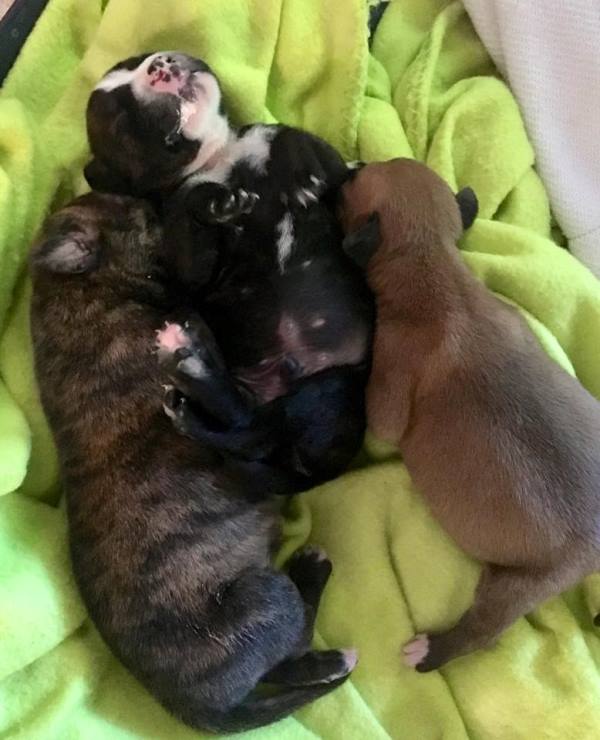 July 28: Good morning from Bear, Monkey and Cougar. They are fed and have full bellies already this morning.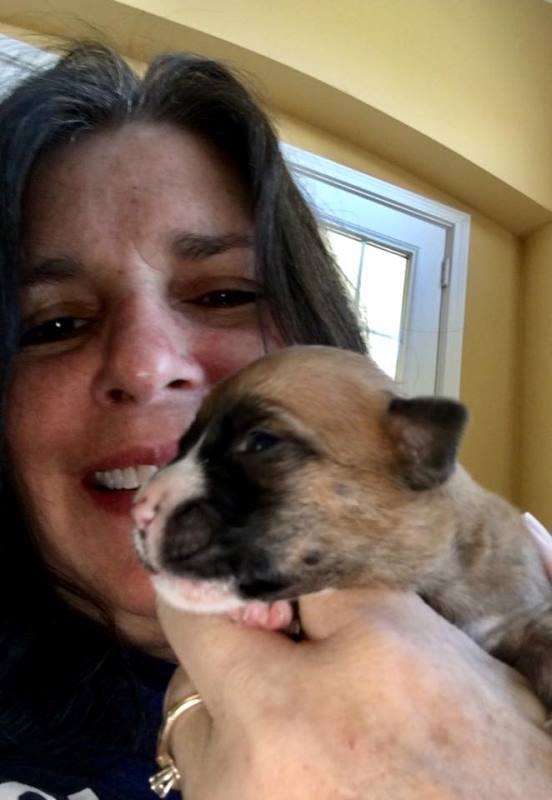 July 27: Look whose eyes opened first! She's only 11 days old and doing well on milk replacer. Her name is Cougar and she'll be available for adoption in about six weeks.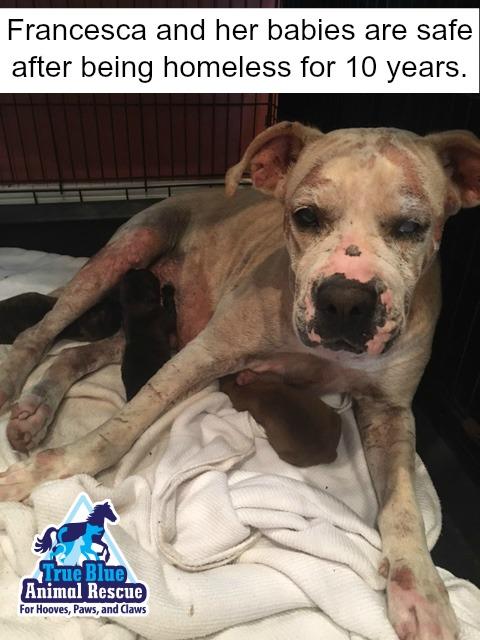 July 25: Francesca is sitting with her pups and keeping them warm and clean even though most of their milk comes from bottle feeding. I'm exhausted from doing round the clock feedings but it's worth it to watch Francesca settle in and enjoy being a Mom to puppies that are thriving. We did lose one more and poor Francesca seemed so resigned as if she was used to that. I imagine she's had a lot of litters that didn't survive the elements and mange that she once carried. Each time she goes out to go to the bathroom she rushes back to them and sniffs and counts to make sure they're still there. The Face of Rescue.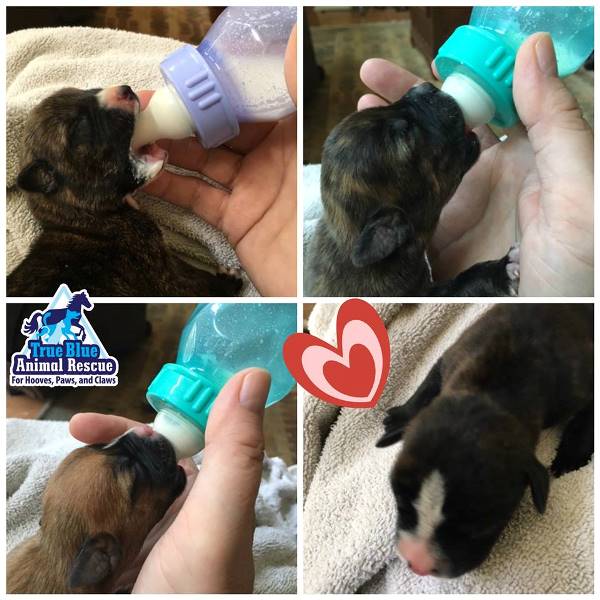 July 20: We're happy to say that Francesca's babies are thriving. Bottle babies are so cute but so much work. I'm loving every minute.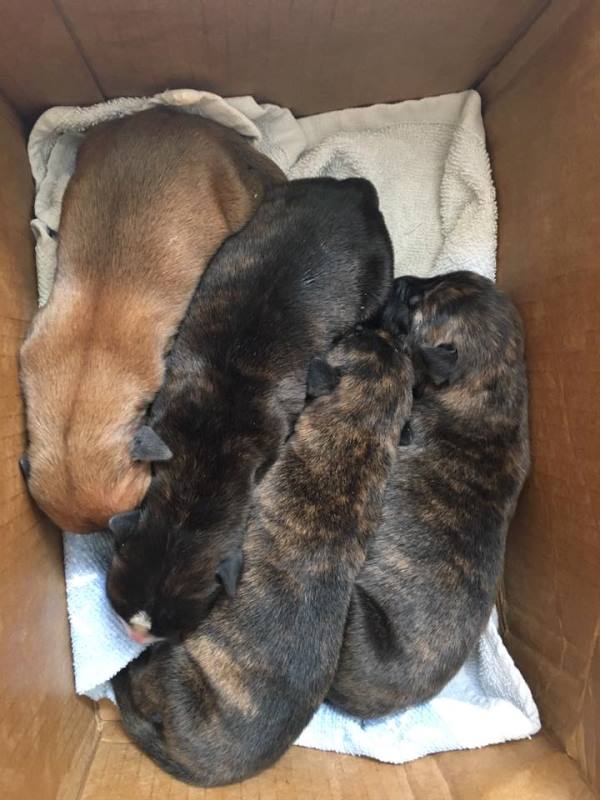 July 18: One of Francesca's precious little babies died yesterday. I rushed her to the vet while she was alive but there was nothing anyone could do. Meanwhile, I noticed that they were always sucking and never satisfied so I started supplementing them with puppy formula every three hours. As you can see they are resting and content now. I don't think their senior mama was making enough milk and her nipples are big and callused making it hard for the puppies to suck on. With the milk supplement these four pups will thrive and grow.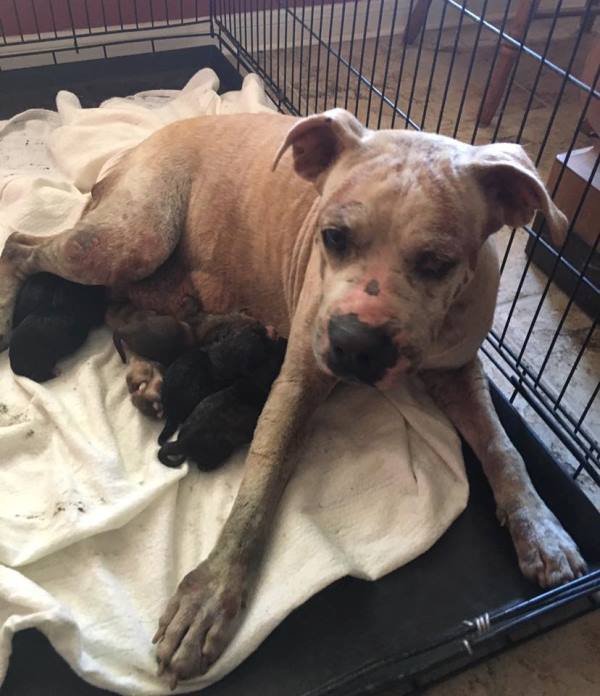 July 16: Who remembers Francesca? The dog that had been living in the streets of Houston for 10 years. We've been treating her for mange and heartworms with ivomectrin and now that she's mange free and a better weight we were going to bring her in for spay soon. The other day we noticed her nipples looked swollen but thought maybe she had a mammary problem. We didn't think this senior dog was pregnant! Well, here she is with 5 puppies!! We thought we were saving one life but we were really saving 6!
We've had Francesca for 50 days so she was about two weeks pregnant when she came to us. If she wasn't so sick and elderly we would have spayed her right away but instead we waited…………….Surprise!!