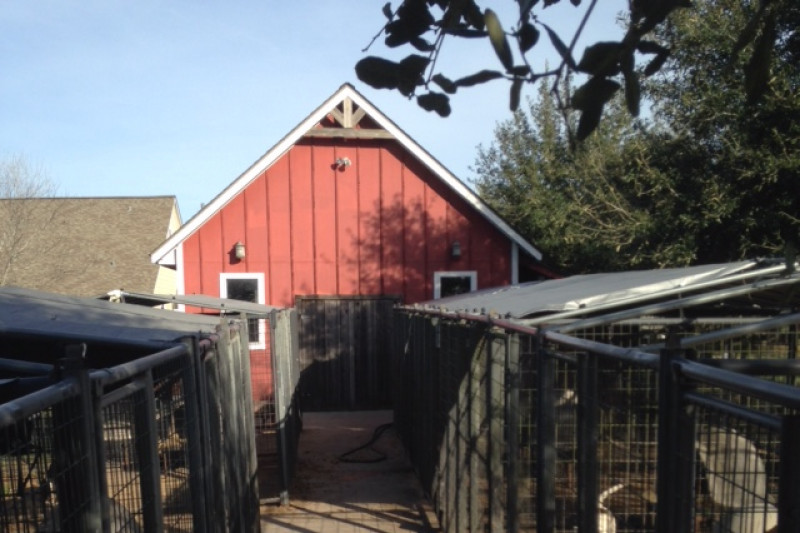 True Blue Animal Rescue is a 501c3 non profit organization that takes in abused and neglected dogs, rehabilitates them and finds them new homes.
We have outdoor kennels and play yards for the dogs to exercise in. The kennels have tarp covers that keep them dry but they are still out in the elements for the most part. It doesn't get cold often in Texas but when it does the dogs go in their dog houses to stay warm. The hardest weather for the dogs is the heat. The tarps provide cover but just not enough to really give them good shade. In addition the tarps often rip and have to be replaced.
A good solid roof would give the dogs more shade coverage to help keep them cooler and protected from the rain. From this well built structure we can build walls to enclose this building and we can add heat and air conditioning for the dogs.
It will cost $10,000 to have the structure and tin roof built over the kennels. This will improve the lives of the hundreds of rescue dogs that we take in each year.