Here are the TBAR Cats that have found their forever home in 2013!
Titan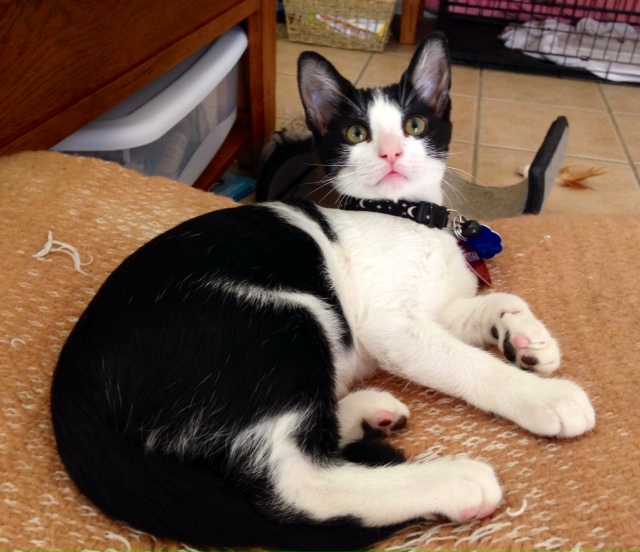 Titan in his new home!  See what a beautiful cat he has grown into!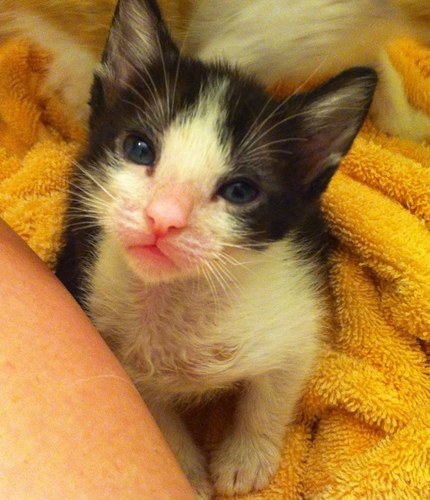 Here's Titan! When he went up for adoption he was estimated to be 5-6 weeks old; we were not sure of his age because he came from a hoarding situation where the adult cats were being trapped & removed; so the neighbor started finding screaming kittens everywhere! He was about 2 weeks old when he was found (07/14/2013) and started on the bottle  Titan is a lover that loves to be held and rubbed. He's a purr machine! Congrats on your new forever home, Titan!
Gawain
Gawain had a tough life before coming to TBAR. He was found eating out of a dumpster in Houston by a little girl with a big heart. Through networking, he was picked up from Houston and brought to TBAR. Once checked out by a vet, we discovered Gawain had been attacked by some larger animal, probably a dog. He had a two inch cut over his front shoulder and a bite on his neck. It took 2-3 weeks for his injuries to heal and now he is all healed up and working on his social skills. He is shy at first but once he feels safe, he is a love bug! But you won't hear much noise from him other than his loud purr box. He is more of a squeaker than a meower, in fact, he can't really meow. But the love he gives is incomparable. Please consider having this amazing little boy as a part of your family!
Fire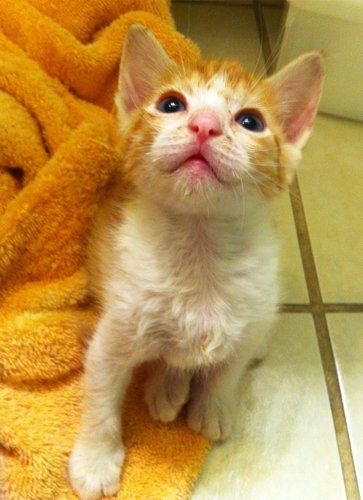 This picture is of Fire at 6 weeks old, when he was ready for his new home.  He came into TBAR from a hoarding situation where the adult cats were being trapped and removed. He was about 2 weeks old when found (07/17/2013) and started on the bottle.  Fire is a spunky playful kitten that loves to play on his scratching post!  Congrats on your forever home, little wild Fire!
Ned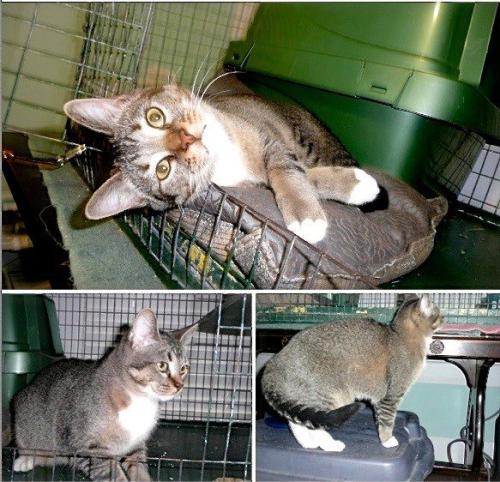 Ned was found by some neighborhood kids under their house in September 2012.  He was tiny, and his arrival was a mystery, since there was no sign of a mother or liter mates nearby.  Ned was taken in by TBAR and received his vaccinations and neutering.  He has a very thick and lovely coat, and at 5 months old he was a big kitten, but very healthy and affectionate with a strong character personality.  Since he spent so much time with his foster parent's dogs, he was known to act a bit like a dog, himself.  He would come when he was called, and yeowl at the door when the dogs ran to it barking.
Odette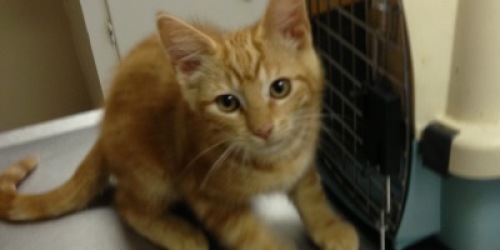 Odette is a gorgeous little red tabby who was found abandoned in a park.  She was clearly dumped as she had no behavior indicative of a feral kitten.  Odette was taken in and given all of her shots.  She gets along great with dogs and cats.  We were so happy when she found her forever home!
Caramel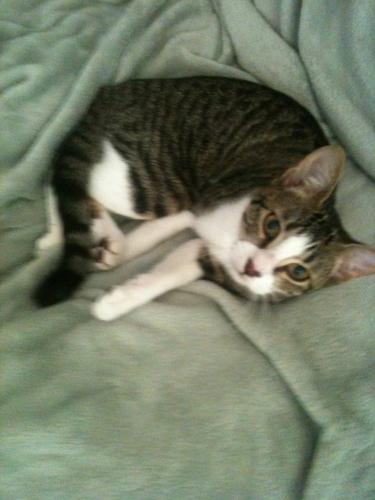 Caramel is an American short hair cat, who was spayed and up to date with routine shots.  She has found her forever home.