2014 TBAR Heaven:
Lady Bug – May 3, 2014
Ladybug wandered up to a home in Industry, TX where a kind family reached out for help. Ladybug appeared to be ill and the family couldn't afford the veterinary expenses, but couldn't see her suffer. TBAR sent her to the vet for treatment of what appeared to be a minor illness that needed antibiotics. After two week and antibiotics having no affect, Ladybug was returned to the vet very sick and diagnosed with FIV. Most FIV cats can go on to live normal, healthy lives – but, sadly, Ladybug's immune system was just too weak and her rescuer helped her cross the rainbow bridge peacefully. This brave little girl was loved during her time with the family and is sorely missed.
Hubba Hubba – January 2014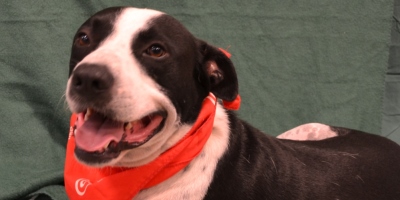 Hubba Hubba was a very handsome black and white Staffordshire Bull Terrier mix who just wanted to be near people and be loved unconditionally. He was dearly loved by his foster mom and is very missed by his foster siblings. Hubba has crossed the Rainbow Bridge but will never be forgotten.
Cinnamon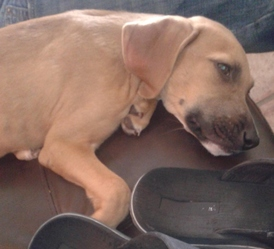 Cinnamon was chained to a gate on a hot day until a good Samaritan freed her and took her in. She was a sweet girl with a spicy personality that made those around her absolutely adore her. Cinnamon was cherished and loved by her foster mom and never knew the chained life again. Now she is running free far from this world, but still very close to our hearts.
Sadie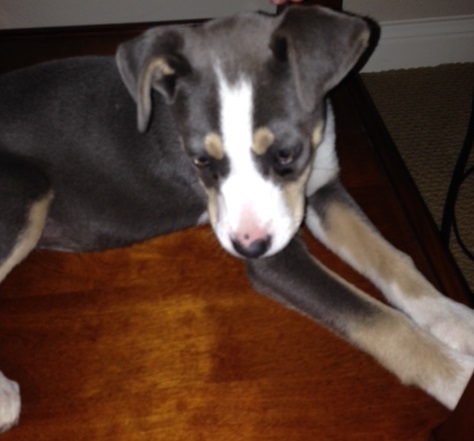 Sadie was rescued with her sister, Marley, as a very malnourished and skinny puppy. Soon after being rescued and finding an adoptive home, our sweet Sadie passed on from this world. Her last few days on this world were filled with love and plenty of yummy food. She is dearly missed and has taken a part of her mom's heart with her over the rainbow bridge.