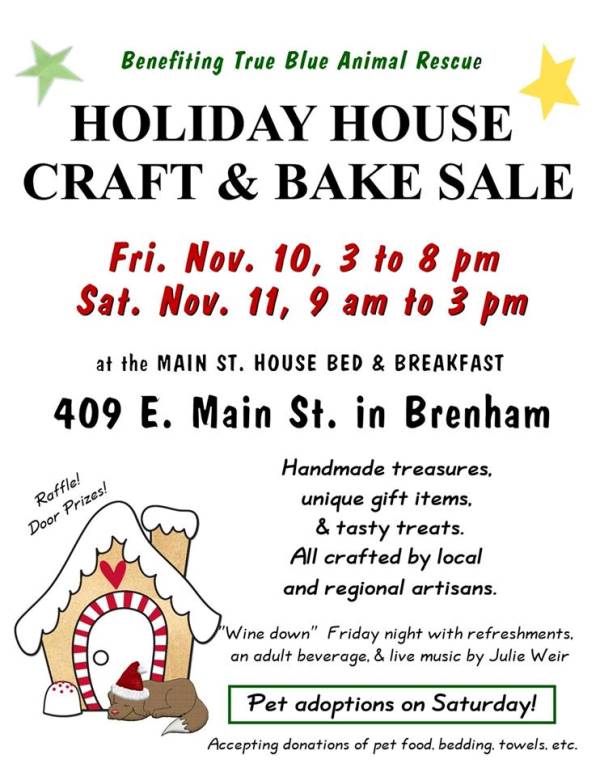 We will be holding pet adoptions at the Holiday House Craft & Bake Sale on Saturday November 11 (9am to 3pm).
At the Main Street House Bed & Breakfast: 409 East Main Street in Brenham
Includes:
Raffle
Door prizes
Handmade treasures
unique gift items
tasty treats
All crafted by local and regional artisans.
We're accepting donations of pet food, bedding, towels, etc.