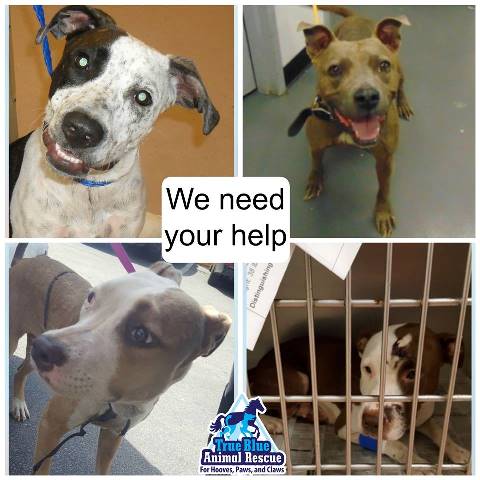 Update: Thanks to your donations we were able to buy the kennel panels and pick up the dogs. We still need to get dog houses for them before it gets cold. Please donate to help us purchase dog houses. 
We were approved to be a rescue partner with the Houston SPCA this week and were asked to take these four dogs that were not claimed by their owner. We have room for two but they showed us four pictures and we would really like to take them all. In order to do that we need to set up a couple more kennels and get them some dog houses. We need your help to do that. Please donate to help us save all four of these babies. Donations can be made via paypal on our website www.t-bar.org or on our facebook page. Checks can also be sent to True Blue Animal Rescue, PO Box 1107, Brenham, TX 77834.
We'd like to pick them up from HSPCA this weekend.