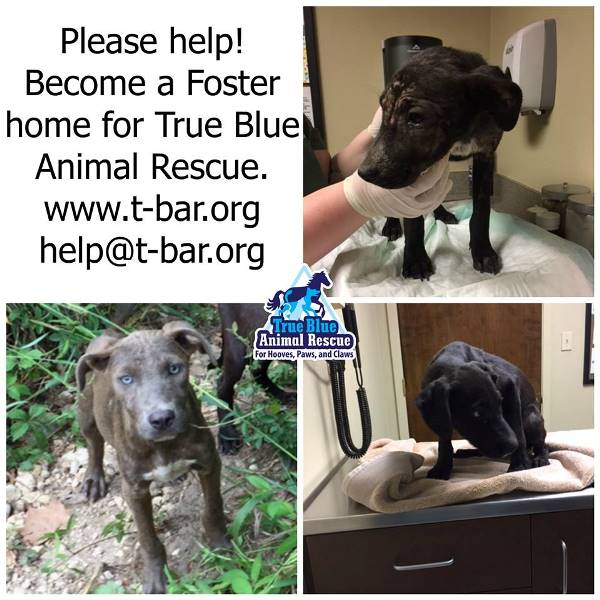 Temporary foster homes needed. Please join our team by becoming a foster home and help these pups. They are the survivors from a littler that was left on the side of the road in Washington Co, TX. A good samaritan was kind enough to take them to Brenham Vet as long as True Blue Animal Rescue would take them in. We were happy to find out they have worms, infection and demodectic mange which is not contagious. They are now vaccinated and have been treated for the mange, worms and infection. They will remain at the vets office for the weekend. All they need now is a foster home to take care of them until they find a forever home. They are 5 month old, medium sized catahoula / lab mix puppies. Contact True Blue Animal Rescue if you can foster one, two or all three pups. [email protected] or 979-277-4746. 
Donations to help with their care can be made via paypal at www.t-bar.org or mail to True Blue Animal Rescue PO Box 1107, Brenham, TX 77834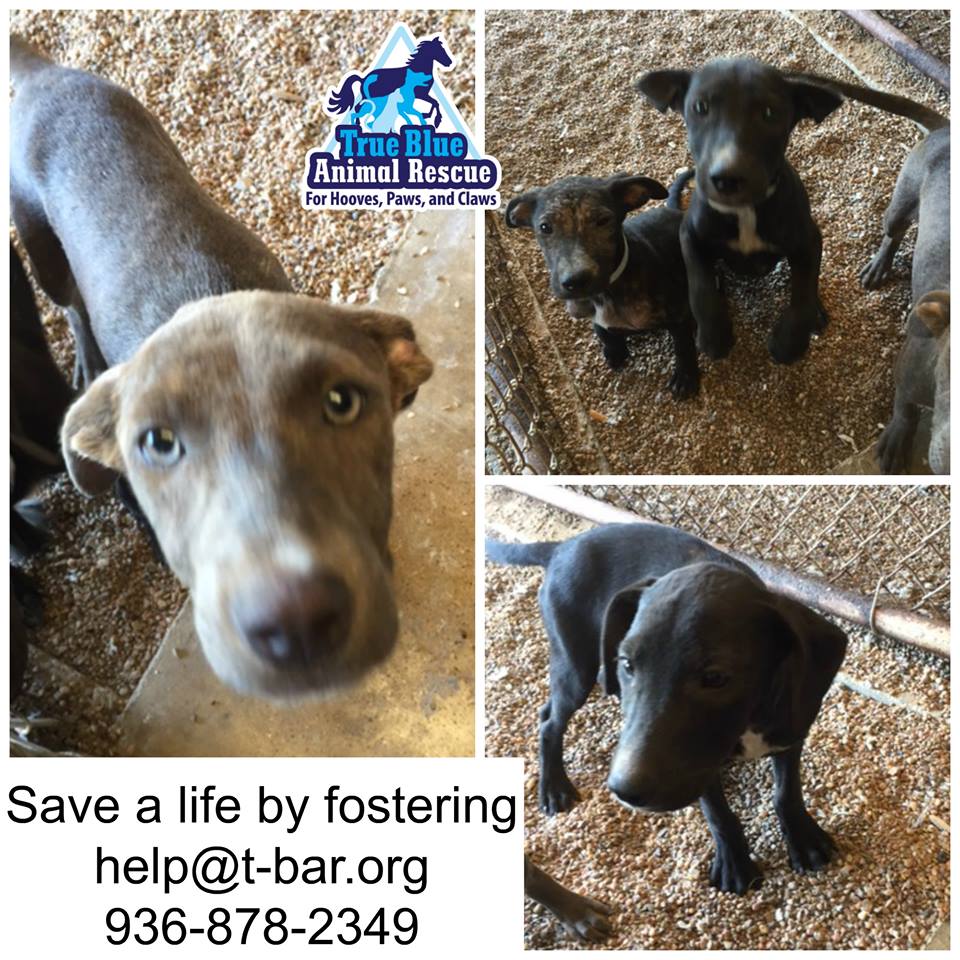 Rescued from certain death on the side of a road in Washington Co, these little pups are hopeful that someone will be able to foster them. All they need is a safe yard to run in and someone to feed and pet them. We can't afford to pay to board them at the vet clinic much longer and all of our current foster homes are full. Please help by temporarily fostering these sweet 16 week old pups. Call 979-277-4746 or email [email protected] if you can help.
Update: Foster home found!