This week's Success Story is all about Shawnee!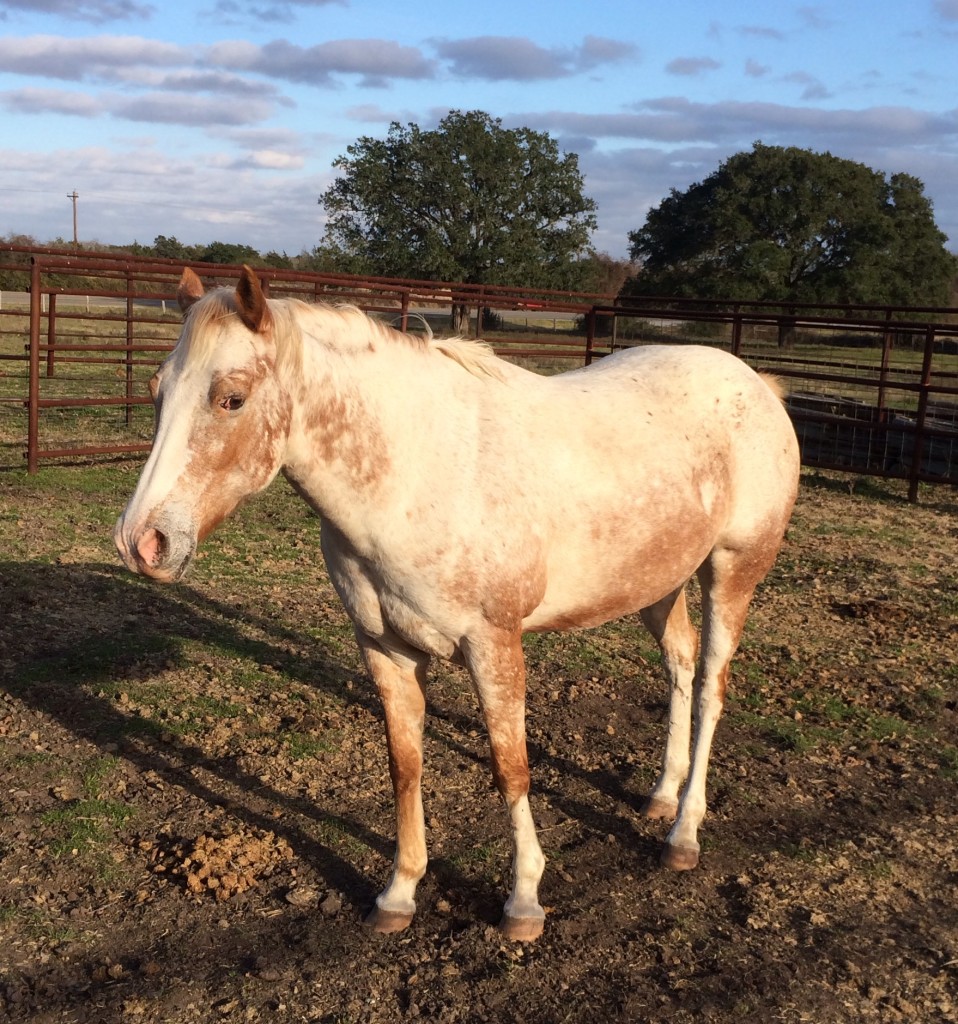 Horses like Shawnee don't come along every day. She is a rare and beautiful snow-flake red roan Appaloosa with four white stockings. Like so many of T-Bar's adoptable horses, Shawnee was taken from her owner due to abuse and neglect and was very skinny when she was taken in by T-Bar. She was placed in a wonderful T-Bar foster home where she received the nutrition, attention and TLC needed to rehabilitate her into the the loving lady she has become.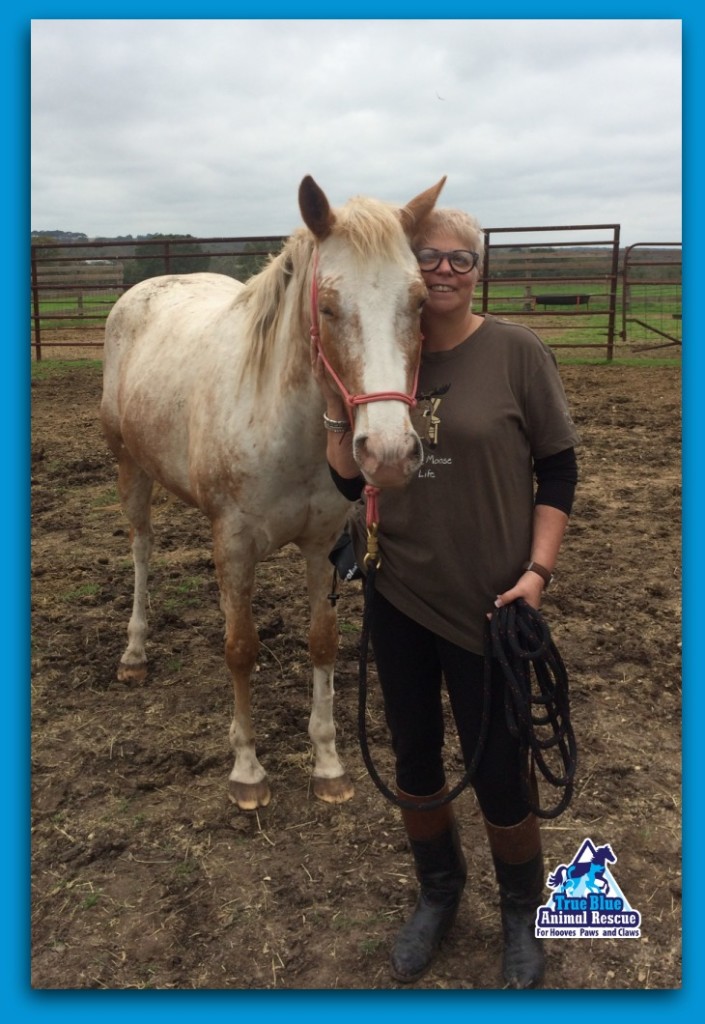 Shawnee, now named Pinky, was understandably a bit shy and nervous in her new foster home. But with some time and patience, she began to trust again. She remembered round pen work and tried very hard to please her foster. With T-Bar's foster-to-adopt equine fostering option, Karlene was able to spend some time working one on one with Pinky making sure that they were the perfect match before making her commitment to adoption. After spending some time getting to know and work with this gorgeous girl, Karlene decided it was time to make Pinky a permanent part of her family.
Pictured is Pinky with her new adoptive mom, Karlene! Here's what she has to say about this wonderful mare:
 Hi T-bar folks. Just wanted to say thank you for the privilege you have granted me by permitting me to give your Shawnee her forever home. She is a sweet little mare and as you can see we are enjoying our ground lessons very much. We look forward to seeing you all on the trail someday soon.
Have you rescued a pet by opening your heart and home to a T-Bar animal? Has your new rescue animal  brought lots of joy to your life and family? Please share your T-Bar adoption story with us by emailing [email protected]! We love receiving updates, pictures and even videos from our past adoptive families.
TBAR is a 501(c)(3) non-profit no-kill animal rescue organization. If you would like to help animals such as this one, please consider donating to TBAR, volunteering, fostering, or adopting. Donations go directly toward care, feed, and veterinary care of the rescued animals and every little bit helps us to help another animal in need of safety and rehabilitation. Rescue a pet: adopt instead of shop and spay or neuter your pets!