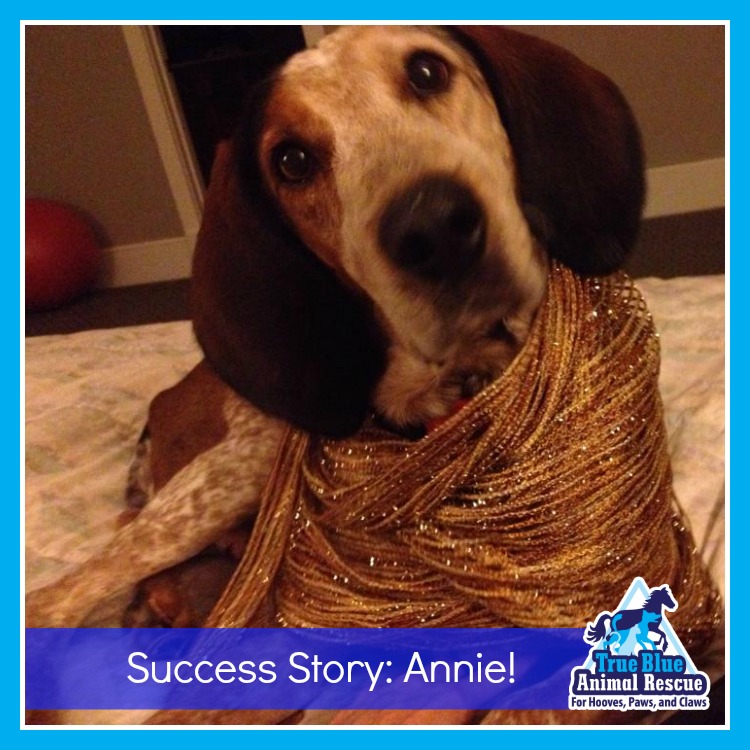 Who would have thought this beautiful girl could ever live a life unloved and alone? Sadly, that is the life Annie was living before coming to True Blue Animal Rescue. We are so grateful, each and every day, for the fosters who open their homes up to an animal when TBAR receives a report of abuse or neglect. TBAR's "True Fosters" don't just provide food, love and shelter for these animals; we are lucky enough to have wonderful foster families who see animals in need and step up without being asked. This is the case for this lucky little Red Tick Coon Hound. Julee, a TBAR True Foster, saw a plea that was sent out by a Smith County volunteer desperately searching for a foster home for this emaciated little girl.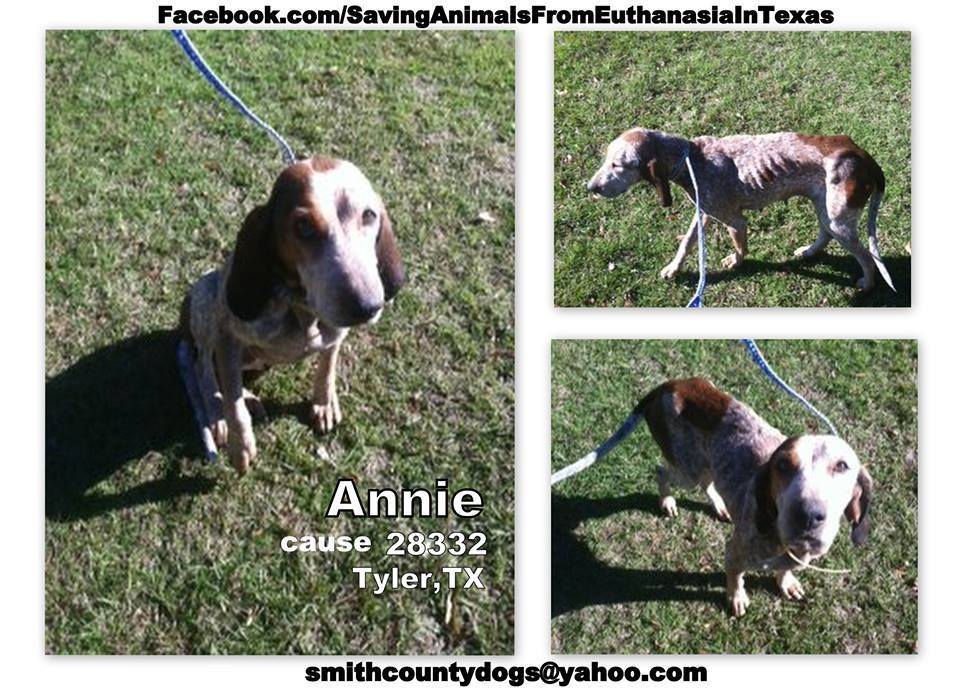 Annie was hours away from being destroyed at the Smith County shelter due to her poor health and a lack of space in the shelter. Julee contacted TBAR because the shelter would only release her if a 501c3 animal rescue was willing to "tag" and "pull" her from the shelter. TBAR officers worked with the shelter employees to receive approval to pull Annie. Once pulled from the shelter, Annie would need to hitch a ride to her new foster home.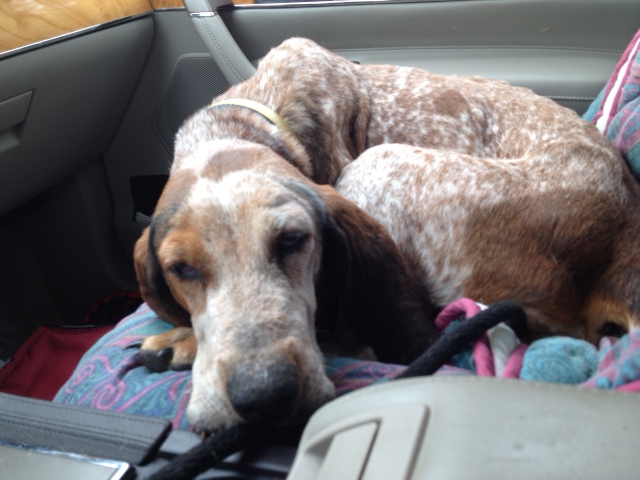 TBAR arranged Annie's overnight transport back to Brenham so that she could get to a vet for medical care. One of True Blue's loyal volunteers, Ellen, stepped up to transport Annie from Rusk, TX to a temporary foster home for an overnight stay so that she could make it to her TBAR foster home the next day. Once Annie made it to Brenham, she received the needed medical attention so that she could begin her recovery and journey to find her forever home. What our sweet Annie didn't know was that she had already captured the heart of one of the several people involved in her rescue!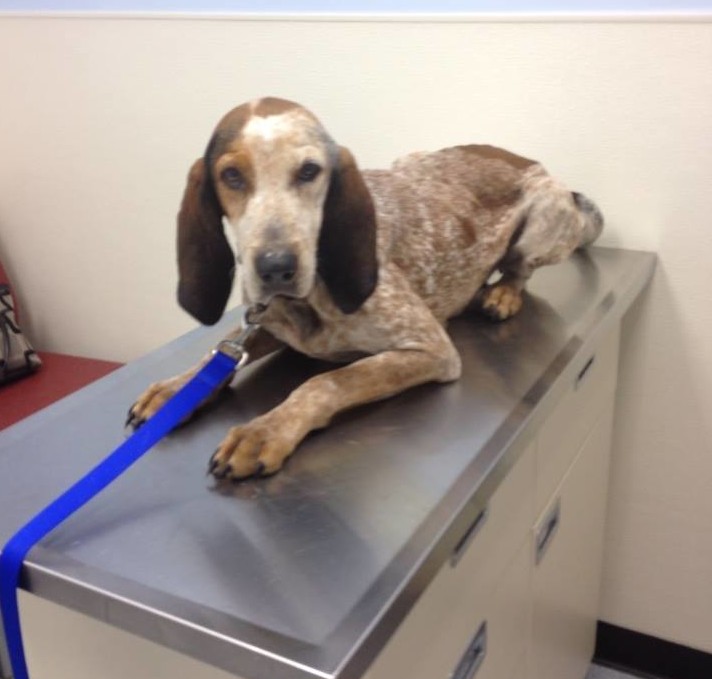 Annie's road to recovery was extended when she was diagnosed with heartworms and had to receive treatment before being spayed and available for adoption. Thankfully, she lucked out and had a very dedicated and loving foster home for her recovery period with Julee. Dogs in Texas who are not receiving monthly heartworm preventative are extremely susceptible to becoming infested with heartworms, which is fatal if left untreated. It's not a matter of "IF" – it's a matter of "WHEN".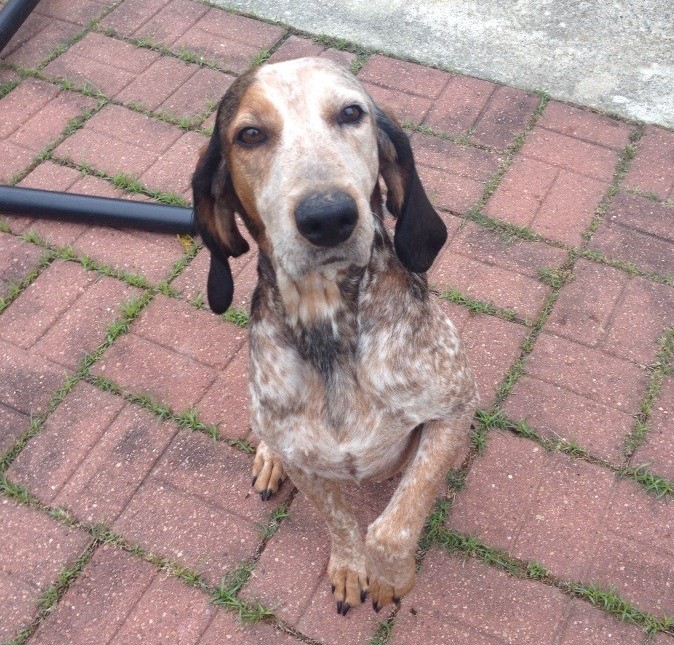 Annie's recovery went as smoothly as we could hope and she was finally ready to find her forever home, but it seems her forever home had already found her! Ellen, the volunteer who picked Annie up from the shelter, decided that Annie had already made a home in her heart and that it was time to finally give Annie her forever home that she has long deserved.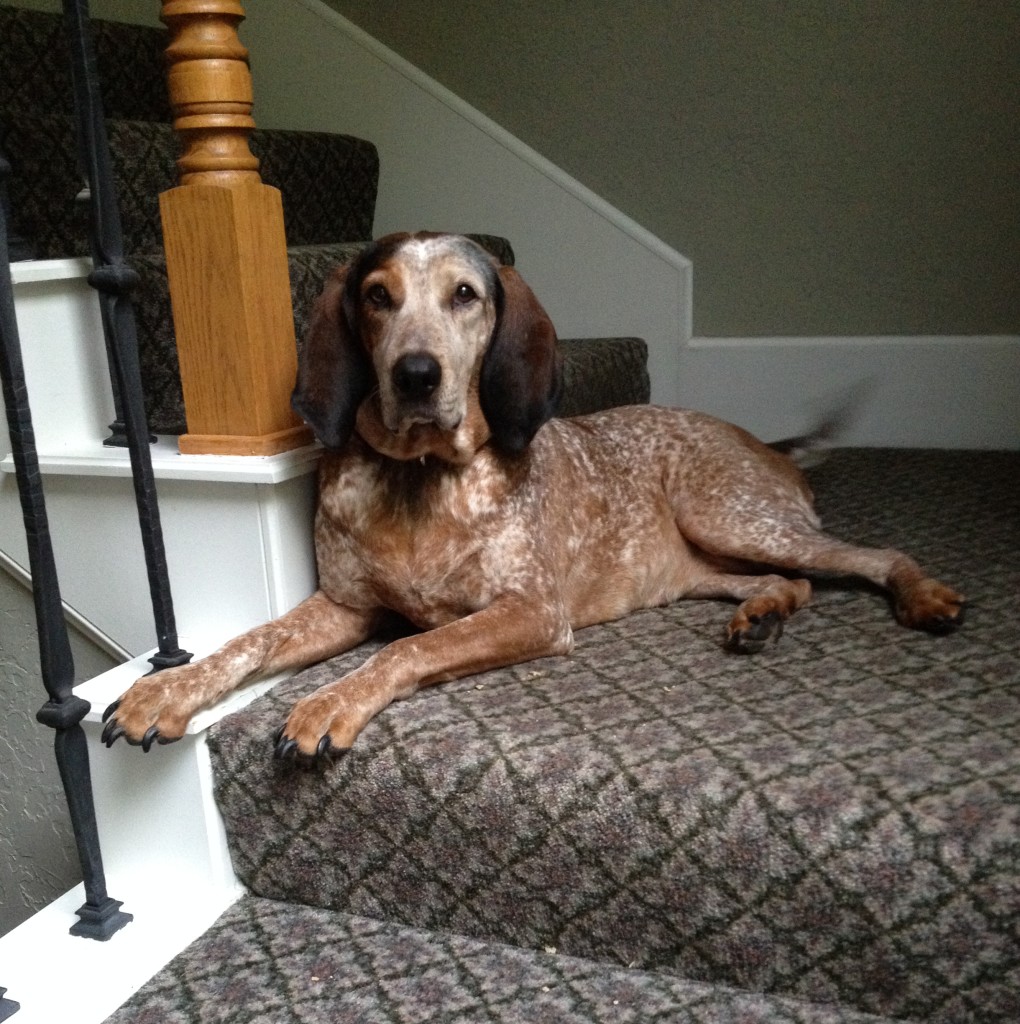 Annie will never again know a life without a home, food or love thanks to the networking efforts of Smith County shelter volunteers and compassionate True Blue Animal Rescue volunteers who stepped up for a skinny, sick little dog in need. A rescue organization could not ask for better supporters and we are so thankful to all of our volunteers for their hard work. So much of the work volunteers do everyday goes unseen or unrecognized, but Annie's story is proof of the dedication shown by TBAR volunteers and she shows her appreciation everyday with the love she shares with her forever family!
TBAR is a 501(c)(3) non-profit no-kill animal rescue organization. If you would like to help animals such as this one, please consider donating to TBAR, volunteering, fostering, or adopting. Donations go directly toward care, feed, and veterinary care of the rescued animals and every little bit helps us to help another animal in need of safety and rehabilitation. Rescue a pet: adopt instead of shop and spay or neuter your pets!