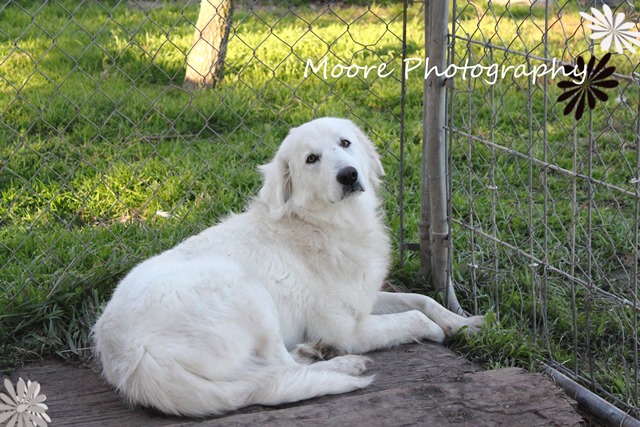 This past February True Blue Animal Rescue was asked to assist 4Paws Farm, a rescue center located in Hempstead, Texas, who was helping place sixteen Pyrenees dogs whose owner had passed away. Placing that many dogs at once would be hard on any rescue group and that is why networking with other rescue centers is so important. Thankfully the Great Pyrenees Rescue Society took seven of these lovely dogs and Golden Retriever Acres Senior Sanctuary took the female Golden Retriever in the group and the senior Pyrenees dog as well. True Blue Animal Rescue was asked to help place six dogs and the last senior female went to Betty Neblett who does private rescue.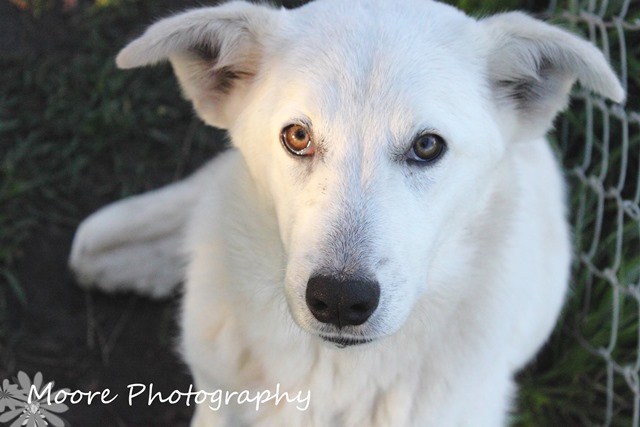 Two of the beautiful dogs that Tbar was helping with were adopted out almost right away to an approved Tbar family. The remaining four were transferred to Tbar and vetted while they waited patiently for their new homes in New Jersey where the Eleventh Hour Rescue found adopters for them. While these dogs wait for their transport they are being worked with on socialization and being taught to walk on a leash. Now when their big three day trip to New Jersey comes and it is time to meet their new families they will be ready for them!
Thanks to the tremendous team effort of Nancy Stoorza of 4 Paws Rescue, Della Lindquist with the Great Pyrenees Rescue Society, Rhonda Blaschke and Kelly Gasser of Eleventh Hour Rescue and T-bar, these dogs have a second chance at a happy home life! We also want to congratulate the Miron family on their newest family members from adopting two of these lovely dogs in need. Remember if you or a loved one has a dog that needs to find a new home, never offer the dog for free, contact a rescue center for help finding them a quality new home. Adoptive homes are checked out by rescue groups and this will insure a safe new home life and environment for them, and the rescue can help you network your animal while you maintain them as a "foster home".
TBAR is a 501(c)(3) non-profit no-kill animal rescue organization. If you would like to help animals such as these please consider donating to TBAR, volunteering fostering or adopting. Every little bit helps us to help another animal in need of safety and rehabilitation. Save a life: adopt instead of shop and spay or neuter your pets!
*Edit and Update*
From Facebook:
Brenda Standefer Brady: I just read the blog. It was Great Pyrenees Rescue Society that went to the farm and took 6 dogs (not Texas Great Pyrenees Rescue). We loaded them in my 4-runner. Very happy to say they are all in NW in forever homes.
Read about the transport and adoption of Delia and Porthos here!