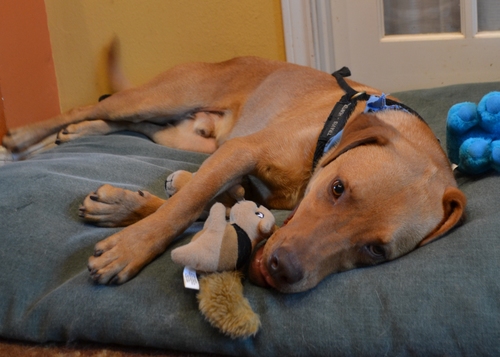 Sundance and his brother, Kado, were brought to True Blue Animal Rescue when a man dropped off a litter of 5 puppies at the Beard-Navasota Veterinary Hospital in June 2012, to be euthanized. The puppies were covered in fleas, dirty and absolutely terrified, but those working at the clinic saw no reason for these puppies to be euthanized so they reached out for help. The vet office called TBAR who had room for 2 of the 5 puppies in a foster home; the other puppies were placed in loving homes by the dedicated hospital employees.
Once approved into the TBAR foster program, Sundance and Kado were picked up from the vet by a TBAR volunteer and taken to their new foster home. On assessment, the puppies were slightly anemic from being terribly infested with fleas to a point that their white bellies looked black. They were immediately bathed with Dawn soap to kill and remove the fleas.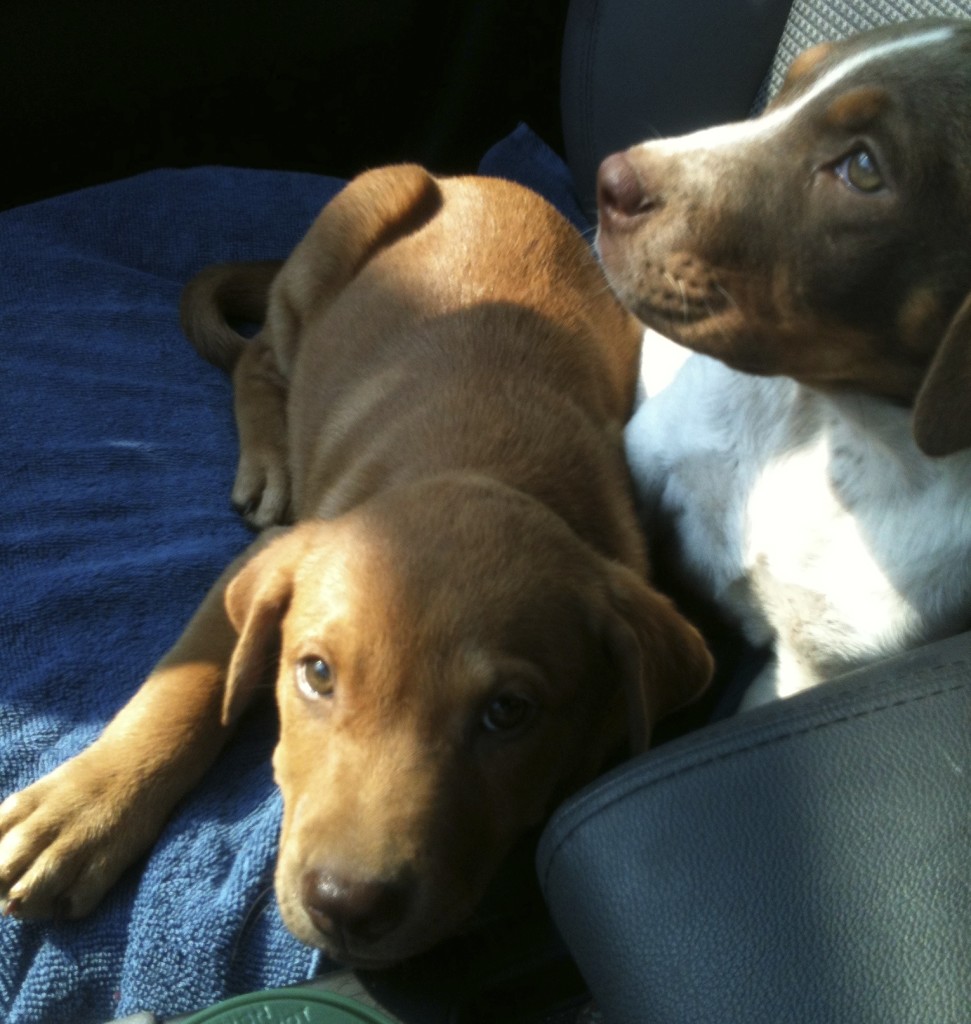 Sundance needed a couple months of puppy vetting and then he was ready for his forever home search. With such a wonderful personality and sweet face, it didn't take long for someone to see this sweet boy and take him home. He has finally found his perfect forever home and is doing very well with his new mom, Kelsey.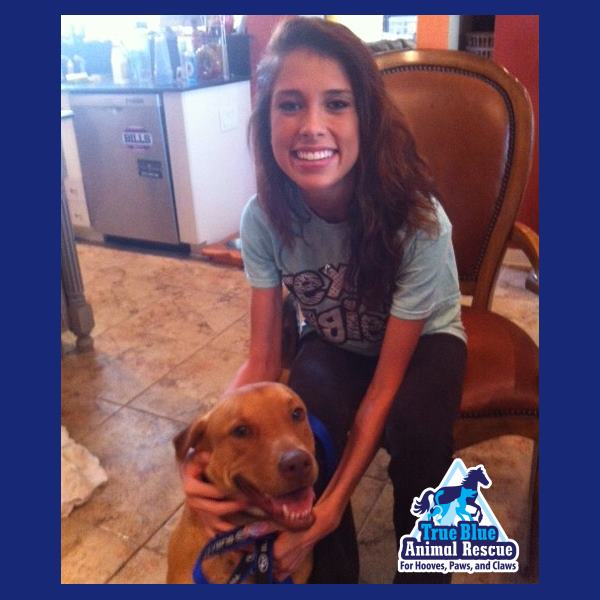 TBAR is a 501(c)(3) non-profit no-kill animal rescue organization. If you would like to help animals such as this one please consider donating to TBAR, volunteering, fostering, or adopting. Donations go directly toward care, feed, and veterinary care of the rescued animals and every little bit helps us to help another animal in need of safety and rehabilitation. Save a life: adopt instead of shop and spay or neuter your pets!